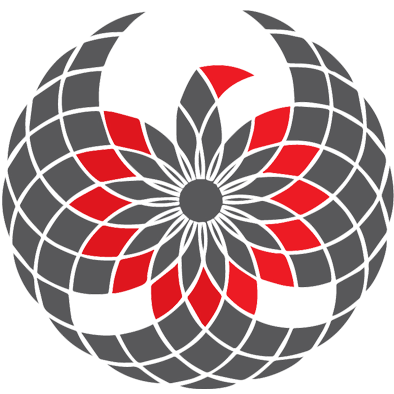 Our Journey
Posted by CÔNG TY TNHH CÀ PHÊ HÂN VINH at 04/07/2022
Coffee is a perennial industry and has always been a huge market. In this vast coffee market, each business will have its own story with coffee beans. For Han Vinh Coffee, our story is a long journey of perseverance and dedication to building "clean value" for local coffee beans. Each story of each business will create richness and diversity in coffee culture. Han Vinh Coffee persistently affirms our position and finds our place with enthusiasm for coffee beans. We want every product that reaches the consumer to be as perfect, pure and quality as possible.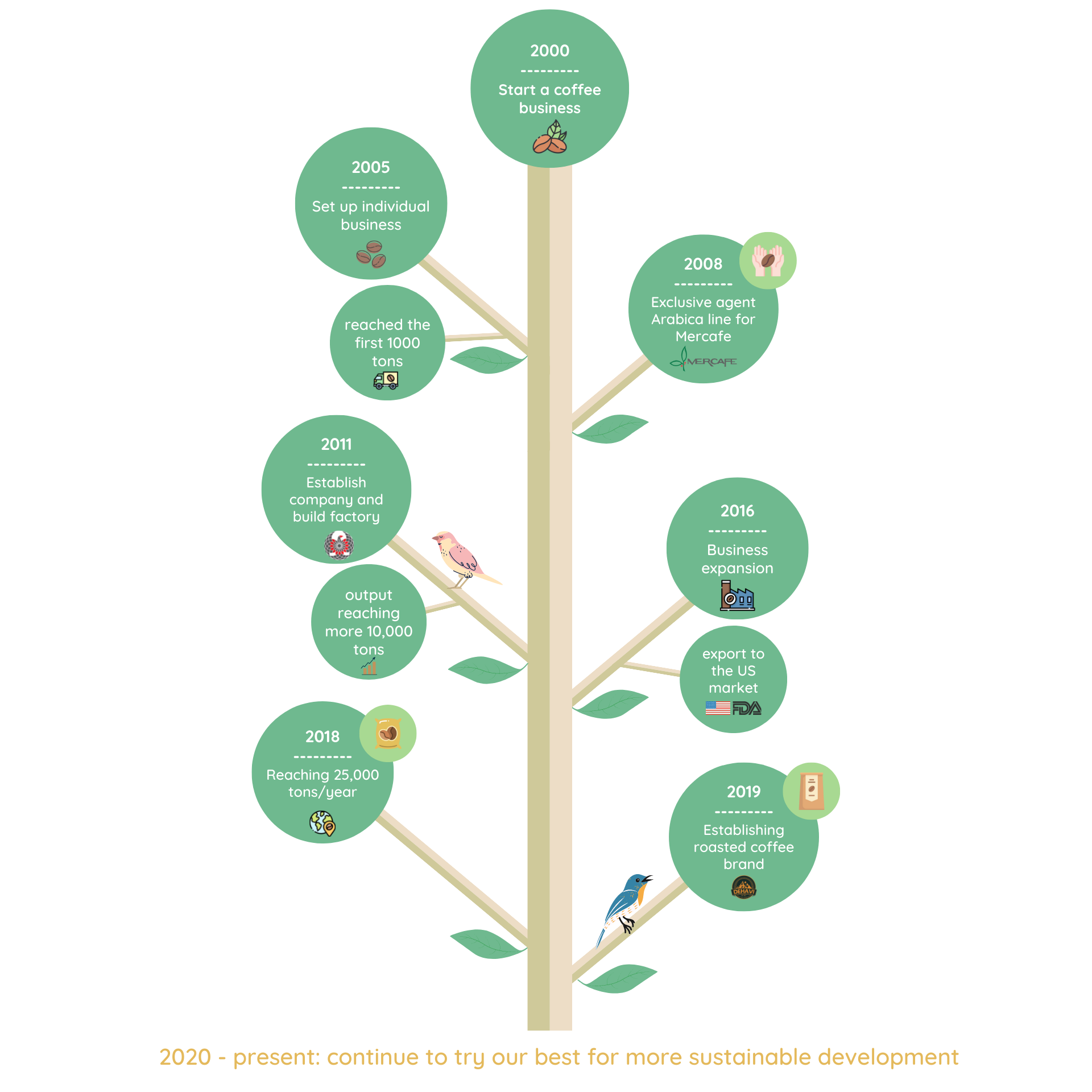 Looking back over the past years and Han Vinh Coffee's achievements, we are always grateful for the support, trust, companionship of farmers, customers and partners. That journey is not only the number of years that have passed, the amount of coffee distributed and exported but also a process of trying persistent efforts every day with our original vision. It contributes to improving local coffee beans' value, jointly with coffee farmers to develop sustainably and bring clean-good coffee to Vietnamese consumers.
Going through the coffee flowering seasons with dreaming of homeland having a full and warm life, we understand that we need sustainable clean development. Therefore, we try our best to build and care for every coffee bean from the farm until it is exported to meet international clean coffee production standards.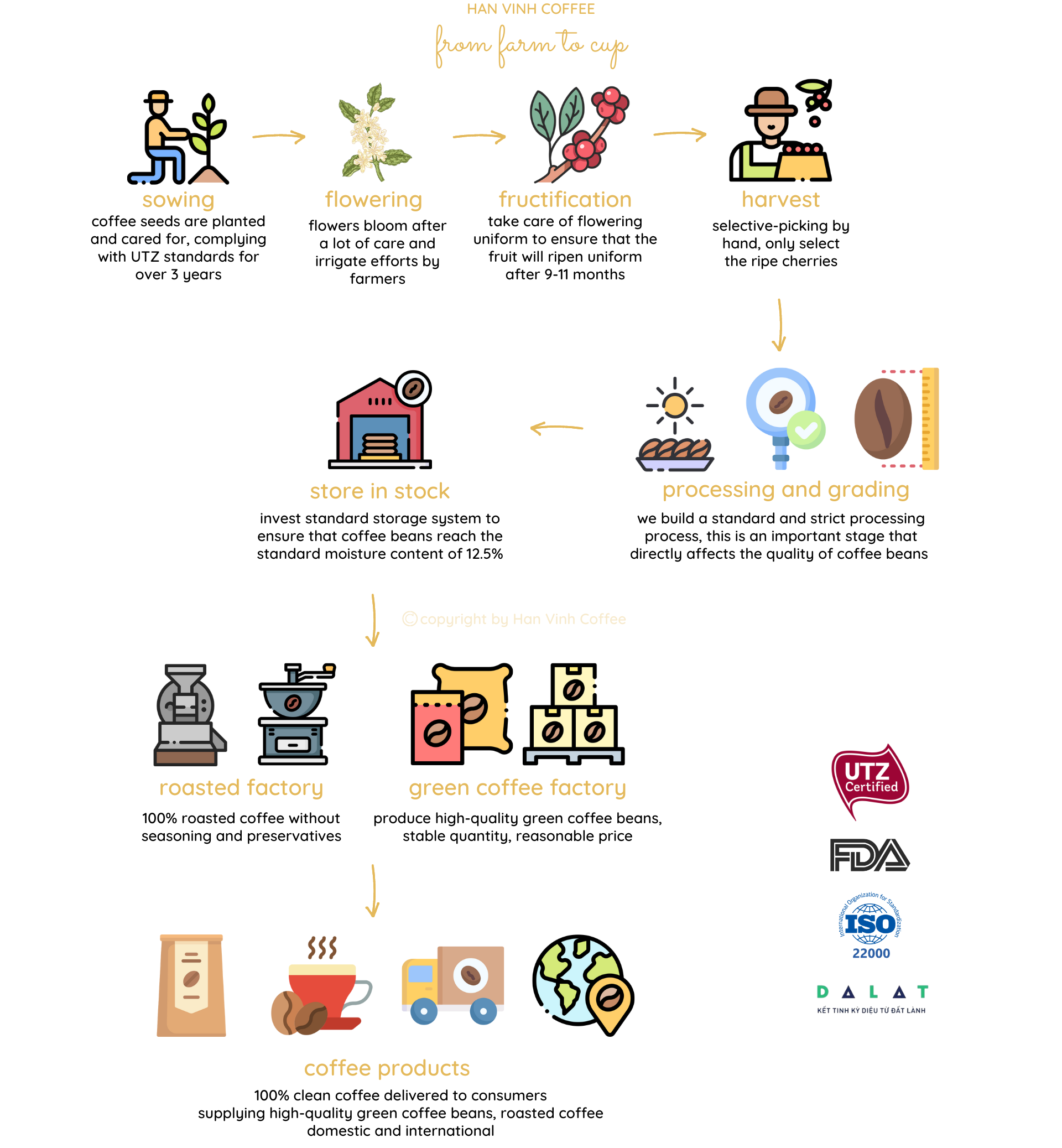 In our 'From Farm To Cup' journey, we have learned a lot from coffee trees, farmers and customer partners. Clean coffee beans are the crystallization of hard work and dedication. We learn patience in careful farming, commitment to the work we do from the farmers, and constant learning new things to develop from our customers.
Many difficulties have passed and new challenges are still waiting, but with all our heart, we have maintained our guideline "Rewrite clean value" for coffee beans. We believe that the quality of our coffee product will instead thank all customers who always trust and choose Han Vinh Coffee Co., Ltd.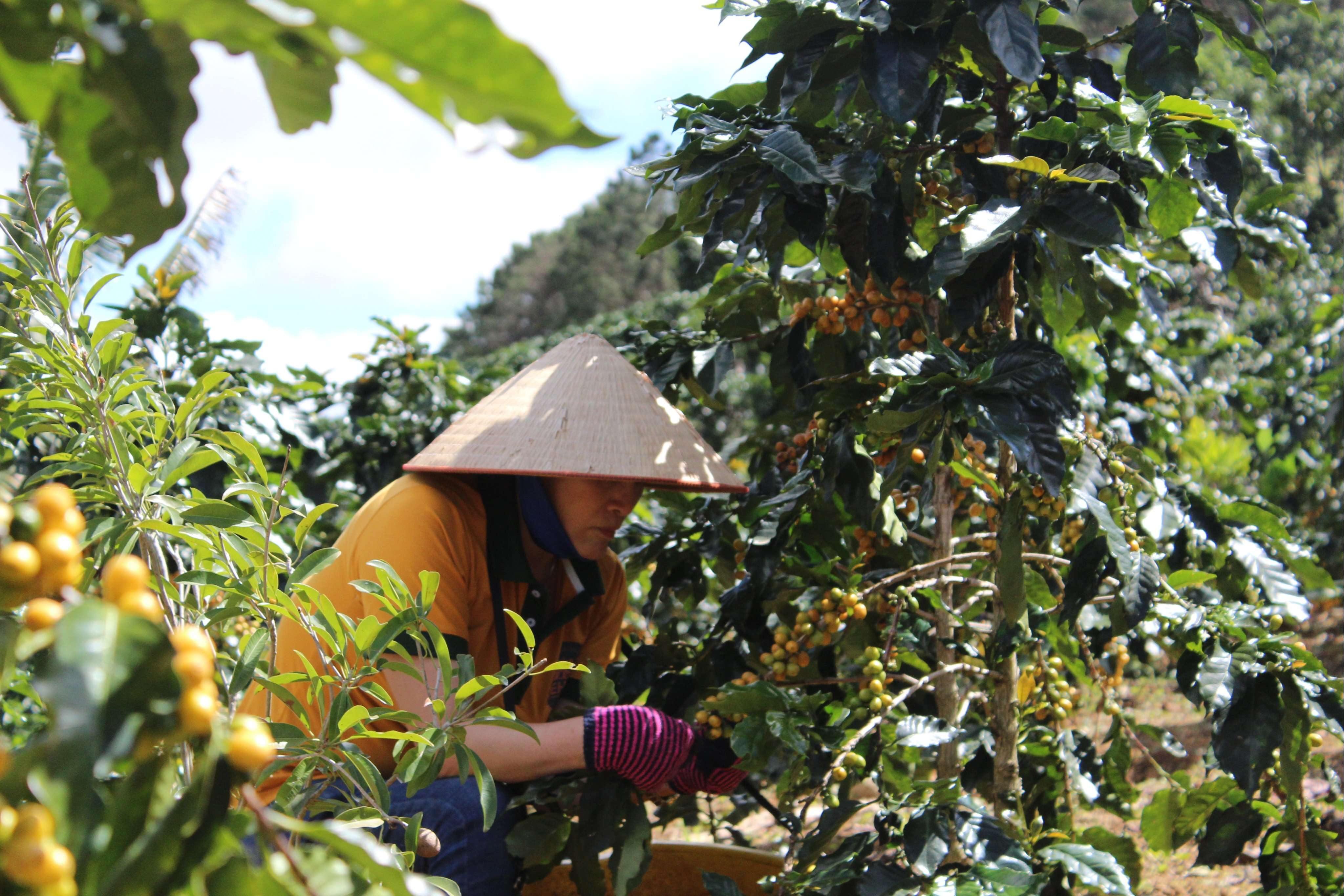 This journey will continue with commitments to more sustainable development. Thank you for choosing to move forward with Han Vinh Coffee!